Emerge Gallery B&W show
7/17/2017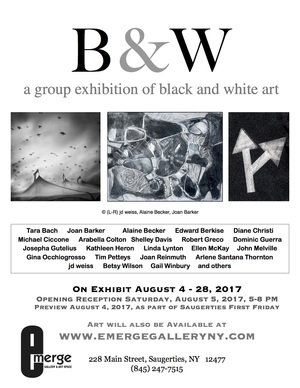 My new drawing "This is no Hobby my little Minions", was selected for a group show of all black and white pieces at Emerge Gallery in Saugerties. The opening is August 5th, 2017, 5-8 PM. The gallery is located at 228 Main Street in Saugerties. The exhibition is up from August 4th - 28th, 2017. Come down and check out all of the black and white works from talented upstate artists!
---
A% Magazine
7/10/2017
The British art magazine Average Art will be featuring my drawing "Der Neue" in their July 2017 edition.
---
Average Art Magazine
7/1/2017
The British art magazine Average Art will be featuring my drawing "Onion Jack" in their July 2017 edition.
---
10 new drawings added to Pierogi flat files
5/17/2016
I've added 10 new pieces from my series "Postcards from the Autobahn" to Pierogi's flat files in their newer Manhattan space, no longer in Williamsburg. Go down and take a look as it's always better to see art in person and be able to hold it, touch it, smell it and taste it!
---
The Drawing Center's Viewing Program
5/21/2012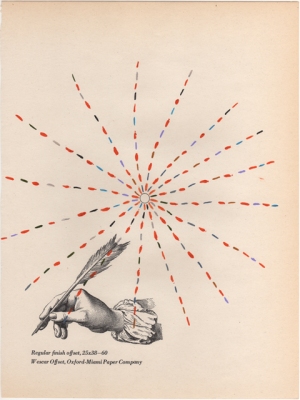 My series 'Clippings From the Production Yearbook' was recently accepted to The Drawing Center's Viewing Program, a curated Artist Registry that has been in existence since 1977.

---
Momenta Art Benefit Show
4/9/2012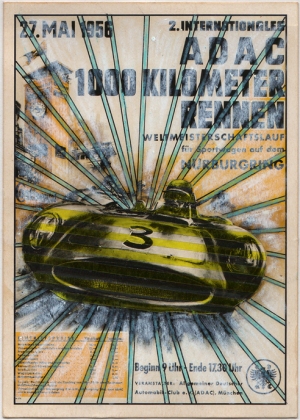 I was asked to donate a piece to Momenta Art called 'Dimensional Catapult'. Please go and buy a ticket to support them. Here's the description of the event and how it works:

Momenta Art presents its 17th annual Spring Benefit to support its ongoing mission to exhibit the work of emerging and underrepresented artists.
A ticket guarantees you a work of art and entrance for two to the raffle-drawing party held at 56 Bogart Street on April 25th. Raffle tickets may be purchased until all the tickets are sold and are limited to the number of artworks available. Tickets will be offered at a pre-sale rate through April 7th.

Momenta's 2012 Spring Benefit will present work by both emerging and known artists. The complete list of participating artists will be announced on April 6th. The work will be on view at Momenta for three weeks prior to the raffle drawing party from April 6th to 25th.

On April 25th, the gallery will be open for preview from 12 to 6. The raffle drawing will begin at 7:30 pm and will continue until all works have been offered, with the first randomly drawn ticket giving its holder first choice of one work displayed.

Momenta Art
56 Bogart St
Bushwick, Brooklyn
---
South Arkansas Art Center
6/7/2011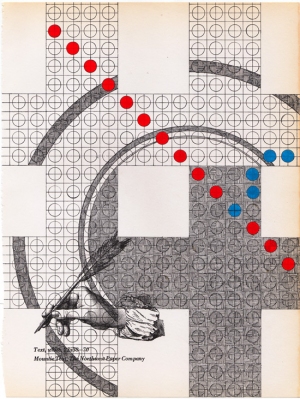 Three of my pieces listed below, were accepted to be exhibited in the South Arkansas Art Center's 2011 Juried Art Competition to be held July 1st through the 29th.

South Arkansas Arts Center
110 East Fifth Street
El Dorado, AR 71730
870.862.5474





"Red Diagonal Blues"

mixed media


"No Dimension"

mixed media


"Each Logo is Unique in it's Own Way"

mixed media



---
'No Dimension' featured at Emily Carr University of Art & Design
5/6/2011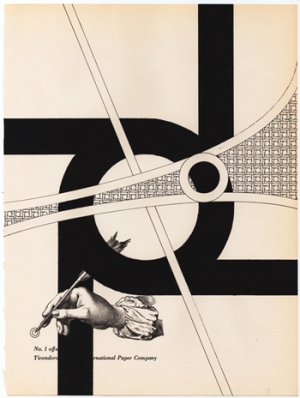 New Directions in Drawing symposium and accompanying exhibition focuses on drawing as a creative practice. At its most fundamental, drawing is the act of making marks on a surface.
New Directions in Drawing will also feature a digital drawing exhibition curated by Emily Carr Master of Applied Arts candidates Kristina Fiedrich and Gardiner Funo O'Kain, broadcast both online and as part of the Symposium at the University. The drawings selected for the exhibition stood out as an example of the diversity, flexibility and ingenuity that embodies the drawing medium.
---
MCM Fine Art and Framing
3/25/2011
I am currently displaying a dozen of my 'Postcards from the Autobahn' series in Chicago at MCM Fine Art and Framing, 2019 N Damen Ave.

---
---
Encore Magazine "In Motion"
9/9/2010
Nicole Zak features interviews with David Kramer and myself and reviews our work from the "Motion Deconstructed" show put on by Gary Krimershmoys back in June.
---
Governors Island Art Fair
8/12/2010
I'll be displaying works from my 'Postcards From the Autobahn' series.

Building 12, section D, 1st floor - right rear room.

September 4th - 26th, every Saturday and Sunday on the historic Governors Island. Free ferry service from both Brooklyn and Manhattan. Check link for details.
---
Motion Deconstructed
5/26/2010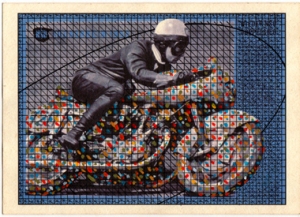 Motion Deconstructed

Art Opening and Cocktail Reception
June 9th, 6:30 – 9:00 PM,
at Classic Car Club
250 Hudson St, NYC

Exhibit open to the public June 9th to July 14th
Monday - Friday, 12-7

I love my automobile..she is my life, my artistic and spiritual life..full of riches..she is more dear, more useful, more full of education than my library, where the closed books sleep on their spines, than my paintings, which hang dead on my walls all around me, with their immobile shy, tree, water and figures..

Octave Mirbeau, La 628-E8, 1908

Art and the automobile are two of the most luxurious, aspirational and divisive objects in humanity's recent history. At the Motion Deconstructed show, we would like to invite you to take a contemporary look at what art can say about the automobile's place in a modern society.

Motion Deconstructed deals with the myriad ways society fetishizes the beauty of the car, uses it as a status symbol and makes it one of the primary materialistic goals of people's labours, but without bypassing its dark side as a clogger of streets and junkyards. Here you will not find traditional scenes in automotive art depicting race cars going around racetracks or shining as they park on a well manicured lawn. The themes of beauty and banality that are present in automobiles, juxtaposed with the auto-exotica in the Club, should make the viewer question what the connection of art and the mechanized society in motion means.

Classic Car Club is an ideal venue to show the physical link between art and cars, a much more evocative place then the traditional white box of the gallery. The group exhibition will showcase the work of Indira Cesarine, Lawrence Heller, David Kramer, Oksana Mas, John Melville, Kimberly du Ross, and Aaron Young.

Location: Classic Car Club, 250 Hudson Street, NYC http://classiccarclubmanhattan.com/

To RSVP or for further information on Motion Deconstructed and the artists at the exhibition, contact Gary Krimershmoys or Lara Lorenzana at artny@quintessentially.com. And check out Quintessentially Art's broad range of services at www.quintessentiallyart.com.

---
Zeitgeist 09
8/27/2009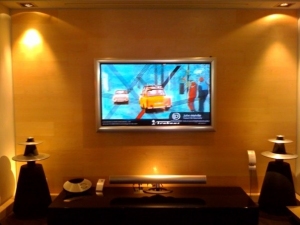 In a juried show I was selected as first runner up in the mixed media category put on by United Creators in conjunction with Bang & Olufsen entitled 'Zeitgeist 09'. I was also selected in the viewer's choice portion of the competition which displayed my work in 2 NYC B&O stores as well as Frankfurt and Istanbul. The image above shows my piece "Trabant Ski Geometry" digitally displayed.
---